We are Visit Group
This is our fantastic team making everything possible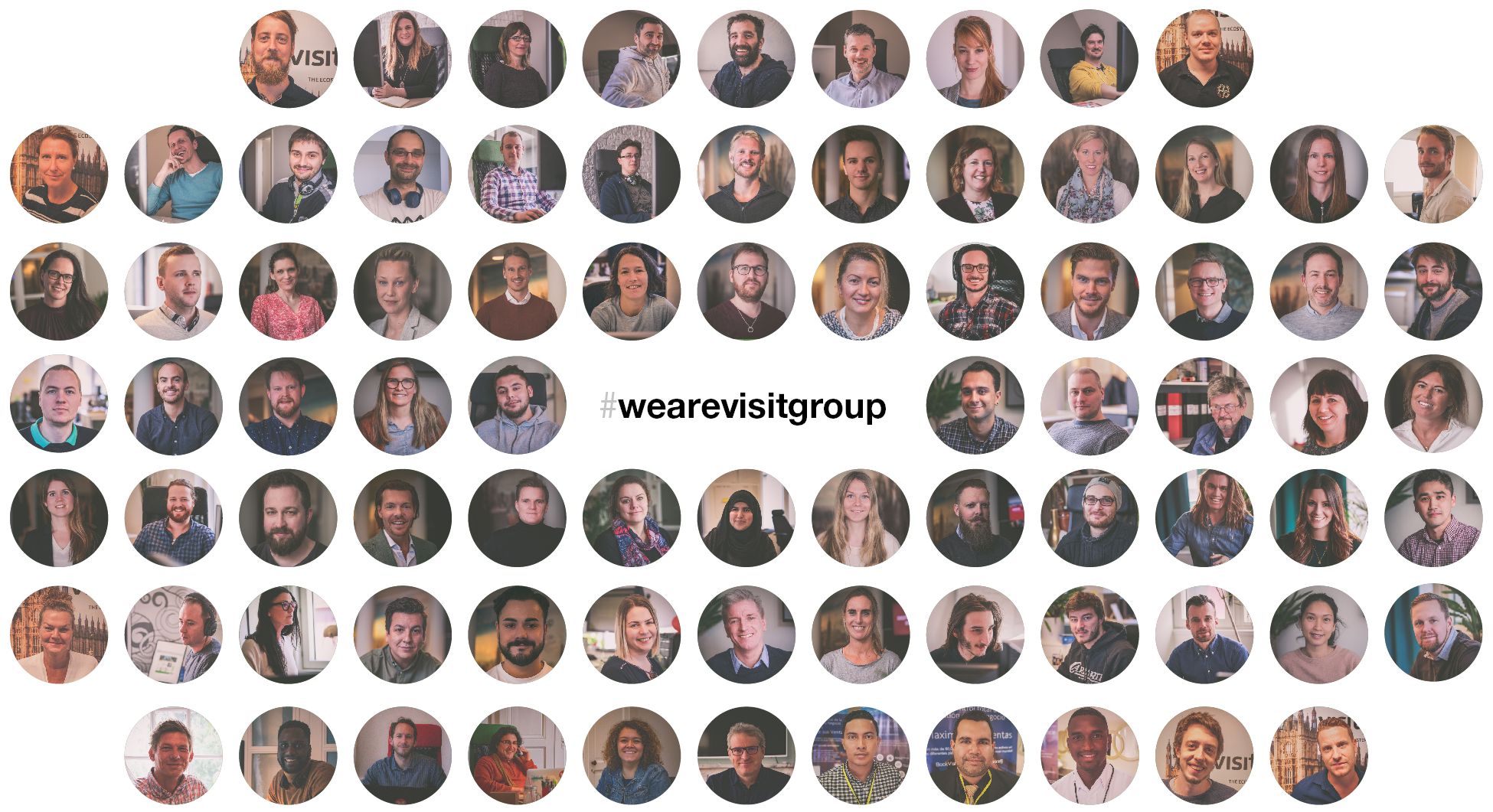 WE ARE THE DIGITAL ECOSYSTEM OF TOURISM
The leading European software provider of e-commerce solutions for the tourism industry.
Founded in 1999, Visit Group is today providing digital solutions to more than 300 tourism organizations and well over 1000 accommodation, tours and activity operators worldwide.
Visit Group consists of three travel technology brands and each platform is designed for its niche in tourism. In short, BookVisit is the fastest growing accommodation distribution platform in the Nordics due to unparalleled direct booking performance. iTicket is an end-to-end solution tailored for tour and activity operators. When our customers combine the platforms with our multiproduct CRS, Citybreak, they design a local tourism ecosystem with infinite potential. The Citybreak platform also enables inbound tourism companies such as Ski Resorts, Tour Operators, DMCs and Destination Marketing Companies to sell, combine and distribute tourism products sourced from +100 external inventory platforms. Today more than 300 Citybreak operators are growing their businesses with the ready-to-start-packaging inventory ranging from Hotels, Vacation Rentals, Ferry Tickets and Train Tickets to Ski Passes, Ski Rental products and Tours & Activities.
At Visit Group we are building the digital ecosystem for tourism.